Intensive Scalp Repair Treatment with PDRN to Improve Hair Growth
We are always told to treat our scalp and hair the same way we pamper our skin, but its not always the case for most of us. We subject our hair (and scalp) to harsh chemical treatments and hair products that irritate the scalp. 
Over time, the scalp may develop conditions like dryness, oiliness, eczema, acne, and pimples which may lead to hair loss. In addition, more people are suffering from scalp and hair problems due to stress, poor sleeping habits, and unhealthy lifestyle. What's the point in having a smooth, flawless skin if it's topped with a crown of thinning, weak hair? Very often, people do not seek medical help until it is in an advanced stage of hair loss. When that happens, it is often more challenging to treat and encourage healthy hair growth. 
Hair care starts from the scalp. Therefore, it is better to pay more attention to care for the scalp for healthy hair growth.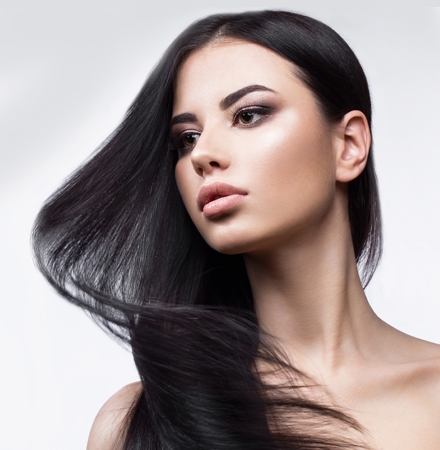 Scalp treatment designed by doctor
PDRN (Polydeoxyribonucleotide) is a substance derived from salmon DNA that has been shown to have various therapeutic benefits for the skin, including wound healing, anti-inflammatory effects, and skin rejuvenation. PDRN has also been used in scalp treatments to improve hair growth and thickness.
In scalp treatments, PDRN is typically administered to stimulate the hair follicles and promote blood flow to the scalp, which can improve hair growth and thickness. PDRN may also help to reduce inflammation and oxidative stress in the scalp, which can contribute to hair loss.
However, it's important to note that PDRN scalp treatments should only be performed by trained doctors in a clinical setting. It's also important to have a consultation with a doctor before undergoing any scalp treatment to ensure it's safe and appropriate for you.
Who is a suitable candidate for PDRN Scalp Treatment?
PDRN Scalp Treatment is an effective treatment for people who are experiencing thinning, weak hair due to unfavourable scalp conditions. Although undergoing a programme is ideal to yield long-term hair growth and scalp repair benefits, one treatment is sufficient to see some results.
Men or women suffering from severe scalp problems which are causing hair loss or unhealthy hair growth.